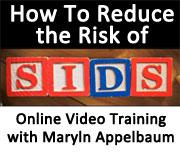 How to Reduce the Risk of SIDS
of Sudden Infant Death Syndrome (SIDS)
ON-DEMAND SEMINAR
Watch Anytime
Earn 1 Clock Hours When You Pass Exam
Pricing:
$14.00
---
Watch the Recording at Your Leisure.
---
Course Fulfills and Includes State Mandates.

Learn how to reduce the risk of Sudden Infant Death Syndrome (SIDS) (SUIDS). Receive the facts about SIDS and learn important factors to help reduce the risks. Learn simple things you can immediately do to help protect infants.
Maryln Appelbaum, national child care expert, presents this important and potentially life-saving information. Watch in the comfort of your home.
The course has a video that is followed up with a practical action plan for you to implement and then an examination. It's an easy and effective way to learn a lot from a child care expert and also meet the annual training requirements for your state.
The following is a list of states that recognize this self study course for 1-Clock-Hour as of January 2019: AL, AR, AZ, CO, CT, FL, IN, KS, ME, MI, MN, MS, NE, NJ, OK, OR, TN, TX, VA, and WI.
Those fulfilling their CDA requirements may use this self-study.
Category: Health & Safety
You Might Also Like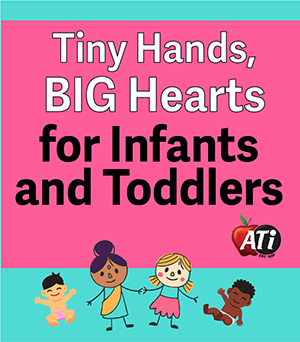 ON DEMAND • WATCH ANYTIME
5 Clock Hours
$34.00