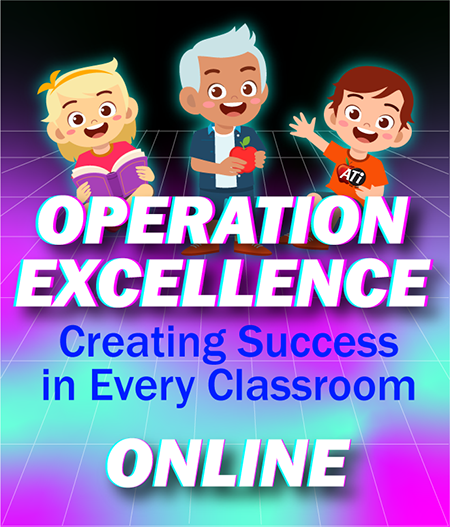 Operation Excellence
Creating Success in Every Classroom
ON-DEMAND SEMINAR
Watch Anytime
Earn 5 Clock Hours When You Pass Exam
Pricing:
$34.00
---
*This course may not be approved in your state. Please "Choose Your State" from our homepage to filter only trainings approved for your state.
Registration size 1-4 people: $34 per person
Registration size 5+ people: $29 per person
Watch the Recording at Your Leisure.
---
FIVE FUN TOPICS All INCLUDED
How to Talk to Kids So They Will Listen
Positive-proven strategies to help children listen the first time * Learn words to avoid and words to use instead * How to turn "no" into "yes" * The skills you will learn in this powerful session are based on Maryln Appelbaum's best-selling book, How to Talk to Kids So They Listen, and they really work.
"Once Upon a Storybook Time" Storytelling, Language & Literacy Fun
Great ideas for expanding language & literacy through stories * Storytelling: The educational brain food for children * Storytelling tips to guarantee success * Fun ways to have children participate * Great tools to enhance story time * Story Songs * Story Circle
Is this typical? Recognize Developmental Delays and What to Do to Help
Do you have certain children and wonder if everything is ok? Recognize the signs of developmental delays * Strategies to help children who are non-verbal or have delayed speech patterns * Help for children who are slower at grasping concepts * Help all children succeed
Mornings Made Easy! Start the Day the Best Way
How to handle the transition from home to school ª Tips for overcoming morning madness Greetings that sizzle and prevent problems ª Morning songs ª Welcome rituals ª How to start your day the Appelbaum Way
"I Want It Now!" - Help for Over-Indulged Children!
Do you have children who get anything they want, whenever they want, at home and then come into your classroom expecting the same thing? Receive 10 classroom-tested strategies that work to reduce anger, teach children better self-regulation, how to ask what they want appropriately, AND, just as important, how to be okay when they do not immediately receive what they want.
5-Hour Certificate
After viewing, pass a brief follow-up quiz for a 5-hour certificate. (Retake fee $5)
CDA CANDIDATES: This training can be applied toward the CDA formal early childhood training requirement of 120 hours.
Category: Discipline/Guidance & Development Environment & Curriculum Child Growth and Development
You Might Also Like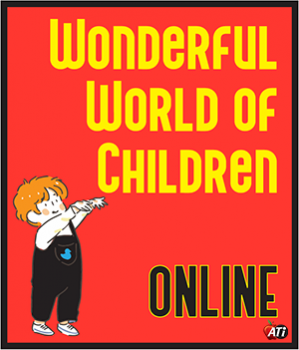 ON DEMAND • WATCH ANYTIME
5 Clock Hours
$34.00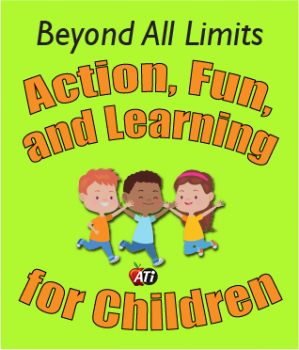 ON DEMAND • WATCH ANYTIME
5 Clock Hours
$34.00